NEHU Rock Concert Kicks off New India Movement
Date: (11/09/2017)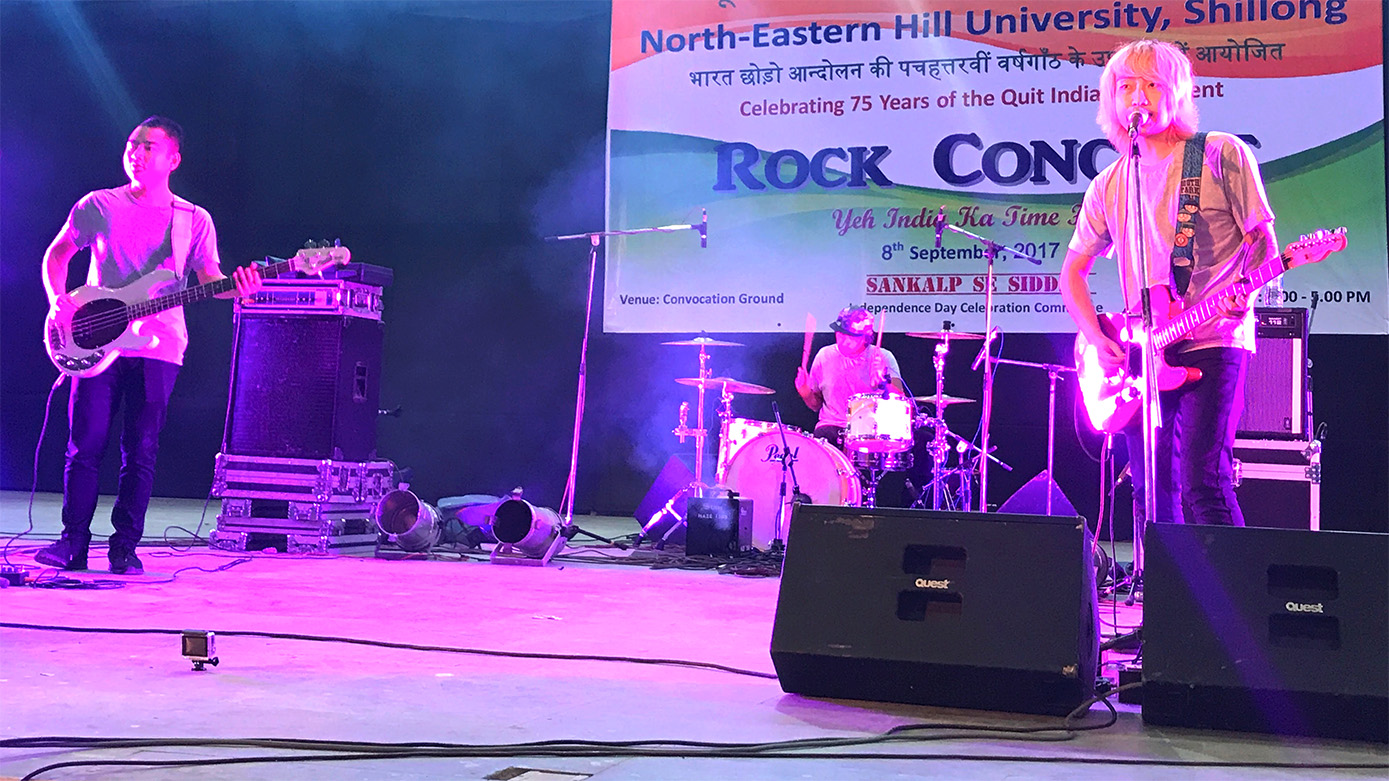 A rock concert featuring the Shillong band Street Stories and a few artists from NEHU was held at the Convocation Hall on September 8, 2017.
The concert was a result of a directive sent to all the IITs and central universities by the Human Resource Development Ministry asking them to host "patriotic music bands" as part of the government's drive to mark 70 years of India's independence and 75 years of the Quit India Movement.
The directive dated August 21 and sent to Vice-Chancellors and Directors of all 75 higher education institutions asks them to celebrate the event with the theme "Ye India Ka Time Hai".
Before the start of the concert, Prof. S.K. Srivastava, Vice-Chancellor, NEHU, said the programme is a national mission for making the country great, and that we should take the pledge to recommit ourselves by participating in nation building. "Like our freedom fighters in 1942 who fought for the country's freedom, so we should too, address every issue that is facing the country, be it economic empowerment, corruption, women education or any social or national ills which are pervading in different parts of the country," Prof. Srivastava said.
Following the speech by the Vice-Chancellor, there was a reading of the New India Pledge led by Prof. H. Lamin, Pro-Vice-Chancellor, which was repeated by the audience.
Earlier, in his introductory speech, Prof.R.K. Satpathy, member of the Independence Day Celebration Committee, briefed the audience on the New India Movement 2017-2022, a mandate by the government of India to make the country a vibrant and powerful one.
Besides Street Stories, an electro-pop band with Pezo Kronu on guitars / vocals, Riko Kronu on bass / vocals and Matsram Sangma on drums, students from Law department and Cultural and Creative Arts, NEHU, and Annabelle, a local singer performed a selection of songs.
The programme finally concluded with a vote of thanks by Dr. J.N. Nayak, Registrar.