NEHU Observes Constitution Day
Date: (26/11/2017)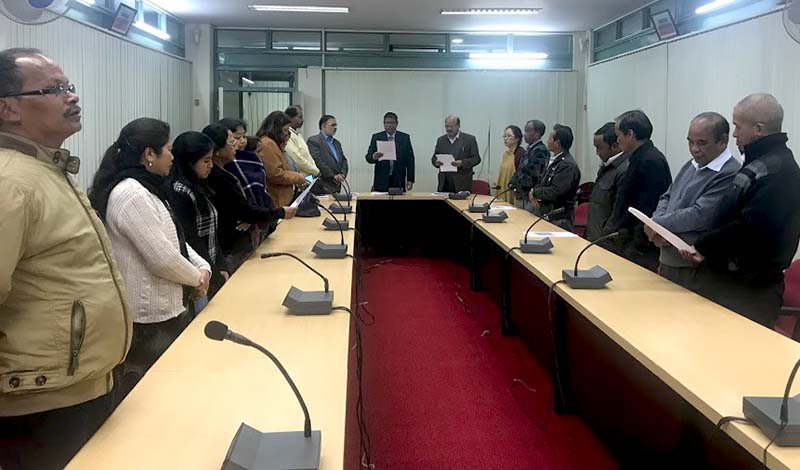 In keeping with the University Grants Commission (UGC) directive to all varsities to celebrate November 26 as "Sanvidhan Divas" to commemorate the adoption of the country's Constitution, the faculty and non-teaching staff of North-Eastern Hill University read out the Preamble and fundamental duties on November 27 at the Committee Room, permanent campus.
"Activities like reading out the Preamble to the Constitution during a morning assembly, reading out the fundamental duties, one lecture in every educational institution on the importance of fundamental duties and putting up information on fundamental duties on notice board of colleges (should be carried out)," the UGC said in a communication to all Vice Chancellors.
"You are requested to kindly ensure that these activities are undertaken in your university and in the colleges affiliated with your esteemed university," it added.
On November 26, 1949, the Constitution was adopted which came into force on January 26, 1950, marking the beginning of a new era in Indian history.
Dr. B.R. Ambedkar played a seminal role in the framing of the Indian Constitution as the chairman of the Drafting Committee of the Constituent Assembly.