Mother Tongue Day Observed in NEHU
Date: (21/02/2018)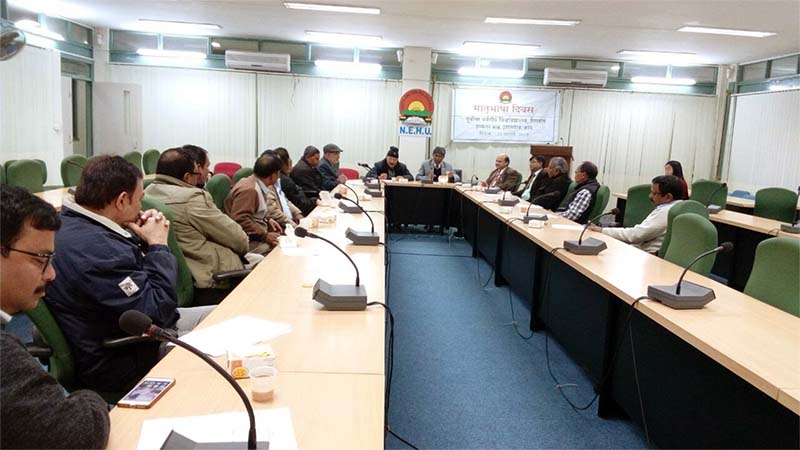 Following the steps of the footsteps of UNESCO which observes 'International Mother Language Day' in order to promote 'fuller awareness on linguistic and cultural traditions based on understanding, tolerance and dialogue, the University Grants Commission has declared February 21 as 'Matribhasha Diwas' or Mother Tongue Day and urged all Universities to hold activities that promote the linguistic diversity in the country.
In the North-Eastern Hill University, a programme highlighting the linguistic diversity in the country and the usage of mother tongue and other languages as well was held on February 21 at the VC conference Hall which was attended by Professor S.K. Srivastava, Vice-Chancellor, Prof. H. Lamin, Pro-Vice-Chancellor, Dr. J.N Nayak, Registrar, faculty members from English, Khasi and Hindi departments as well as members of the non-teaching staff and students.
The Universities have been asked to conduct activities in at least two languages and the activities could include elocution, debating, singing, essay writing competitions, painting competitions, music and dramatic performance, exhibitions, online resources and activities as well as events exploring the cognitive, economic, social and cultural activities of multilingual society.