Best view resolution 1024x768
Important notice
Users of Transmission Electron Microscope (JEOL JEM 2100) are requested NOT TO send/submit samples for analysis until further notice,
owing to load-shedding of no less than seven hours by Meghalaya Energy Corporation Limited.
Inconvenience regretted
Head
SAIF-NEHU
SHILLONG.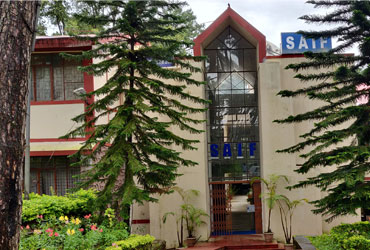 Welcome to SAIF–NEHU, Shillong
The Sophisticated Analytical Instrument Facility (SAIF), formerly known as Regional Sophisticated Instrumentation Centre (RSIC) at North-Eastern Hill University (NEHU), Shillong was established on 7thJuly, 1984 by the Department of Science and Technology (DST), Government of India, New Delhi. Initially analytical services of SAIF Shillong offered were based on equipment pooled in by NEHU and subsequently a wide range of new sophisticated analytical instruments funded by DST were added based on the scientists' requisition to pursue R & D activities. Currently, the Centre provides a comprehensive suite of analytical instrumentation services, which includes TEM, SEM, Microscope with image analyzer, FT-NMR, ICP-OES, GF-AAS and LC-MS.

About North-Eastern Hill University:- North-Eastern Hill University (NEHU) was established in 1973 by an Act of Parliament "to disseminate and advance knowledge by providing instructional and research facilities in such branches of learning as it may deem fit; to pay special attention to the improvement of the social and economic conditions and welfare of the people of the hill areas of North-East Region, and, in particular their intellectual, academic and cultural advancement".