Best view resolution 1024x768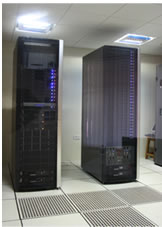 About NEHU
North-Eastern Hill University (NEHU) was established in 1973 by an Act of Parliament "to disseminate and advance knowledge by providing instructional and research facilities in such branches of learning as it may deem fit; to pay special attention to the improvement of the social and economic conditions and welfare of the people of the hill areas of North-East Region, and, in particular their intellectual, academic and cultural advancement".
The University has its headquarters and main Campus at Shillong and another Campus located at Tura, both in Meghalaya. The University is one of six scheduled Universities that can affiliate any minority educational institution in the country. Currently the University has 31 Post Graduate Departments, 5 Centres of Studies, including a Rural Development & Agricultural Planning Post-Graduate Department. The University also offers limited Undergraduate courses: B. Tech in IT and ECE and a 5-Year Integrated Course in Law. Eight Departments have received special funds from DST under FIST. The Department of Botany is the only Centre of Advanced Studies in the region. At present 2764 numbers of students are pursuing Post Graduate Courses, Professional Courses and research in the University. The faculty strength in the University is approximately 300.
A Voice-Data Network across the University Campus affords faculty and students to readily access internet as well as the UGC Infonet and Inflibnet. A University Management System Software is being acquired to introduce e-governance. Facilities for video-conferencing exist. The University Library has a collection of 3 Lakhs books and subscribes to 400 foreign and 300 national journals and is in the process of digitization. NEHU has made steady progress in research, consultancy and extension activities during the last five years. The University currently has research collaborations with 20 institutions of repute in the country and 7 abroad. The University has been identified for PIHEAD (Promotion of Indian Higher Education Abroad), Study India Programme and has an EDUSAT hub.
Among the forthcoming conferences scheduled to be held at the University are the 83rd session of the Association of Indian Universities in November 2008 and the 96th Indian Science Congress in January 2009. The University's main Campus is located in a picturesque forested area of 1025 acres covered with lush green pine trees. For greater interaction and a vibrant academic life on the campus the University has accommodated National Council of Science Museum, Indira Gandhi National Open University, Indian Council of Social Science Research, Sports Authority of India and The English and Foreign Languages University in its Permanent Campus at Shillong.