Create a seat of research on U Tirot Sing, U Kiang Nangbah: Governor to NEHU
Date: 12/02/2021
The Hon'ble Shri Satya Pal Malik, Governor of Meghalaya visited the North-Eastern Hill University on 12th February, 2021. The Governor, who is the Chief Rector of NEHU unveiled two portraits of the freedom fighters of Meghalaya, U Tirot Sing and U Kiang Nangbah at a function held in the VC Conference room.
Keeping in mind the pandemic situation the function was simultaneously held on the Zoom platform in the presence of the Vice-Chancellor, Prof. S.K. Srivastava, Pro Vice-Chancellor, Shillong and Tura Campus, Prof. H. Lamin and Prof. G. Singaiah, respectively, Registrar, Dr. J.N. Nayak, Finance Officer, Shri L.M.K. Lyngrah, Deans, faculty, officers and staff of the University
The function kicked off with a welcome address by the Registrar followed by a brief note on the achievements of university by the Vice Chancellor, who announced that two of the guest houses on NEHU have been named after the two freedom fighters of Meghalaya.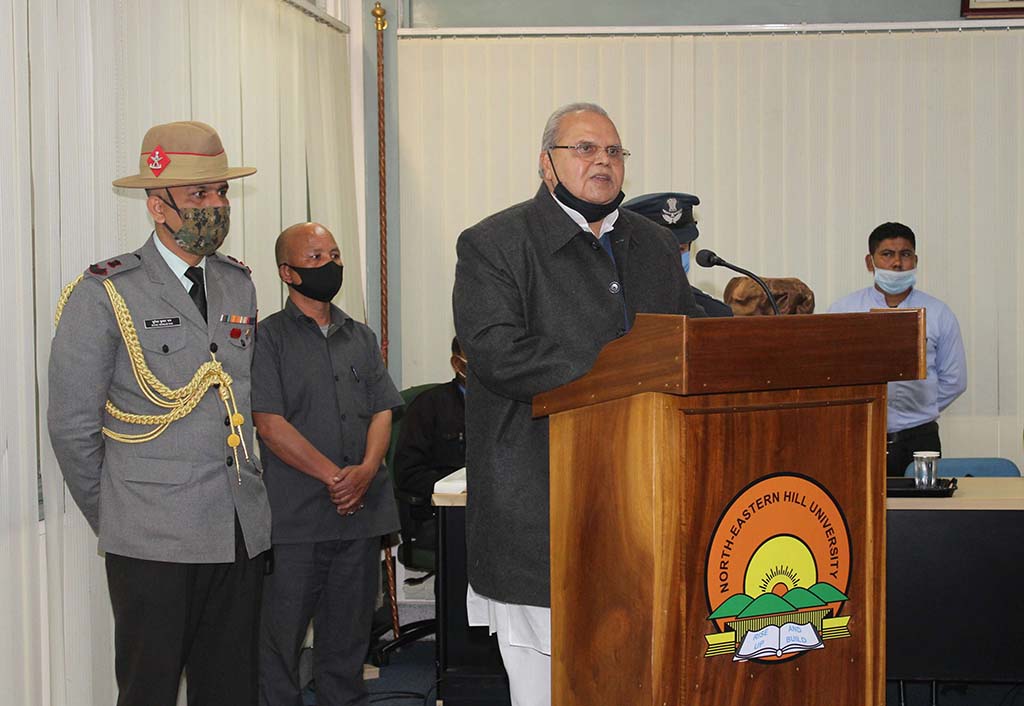 In his address, the Governor expressed his delight on visiting the premier seat of education in the North East. Congratulating NEHU on recognizing the supreme sacrifices of the two warriors of Meghalaya, the Governor mentioned that in Raj Bhavan too the portraits of the two are hung. The Governor said that he read up on the two warriors and was impressed that a very young age the two achieved something that would continue to inspire generations to come. He urged the Vice Chancellor to create a seat of research on U Tirot Sing and U Kiang Nangbah so that the entire country would come to know about other freedom fighters too.
The Governor also spoke on education as a means of empowerment. He credited his education for his achievements in life and called the five years of college life the best years of his life. He also said that he would gladly give up everything if he could get them back. "Education empowers you," he said adding that those societies that prioritise education have progressed. Recalling the time when he was looking after Parliamentary Affairs, he lamented the fact that there has never been much debate on education. The quality of education suffers when wealthy and powerful people don't contribute to the cause of education. "The Government alone cannot do everything if those with means do not pitch in," he added.
On a lighter note, the Governor said he was looking forward to have a cup of tea in the University canteen because that is where he would spend most of his time when he was a student.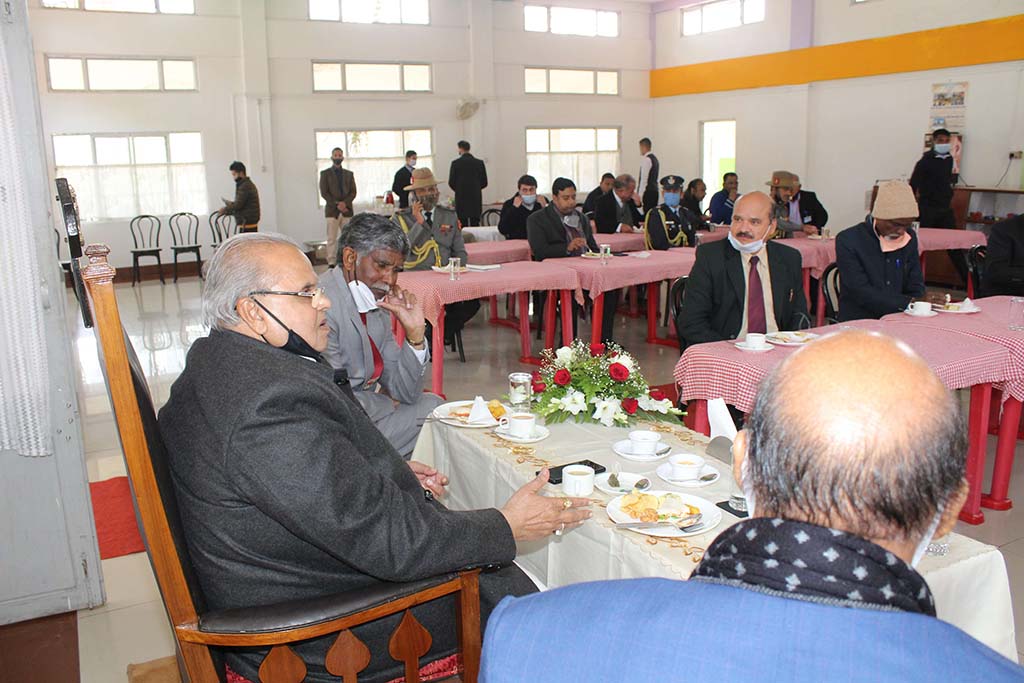 The programme concluded with a vote of thanks by Pro-Vice Chancellor, Shillong campus.