NEHU says No to Tobacco
Date: 31/05/2019
The North-Eastern Hill University, Shillong took a pledge to keep the office and campus tobacco free on the occasion of World No Tobacco Day on May 31st, 2019.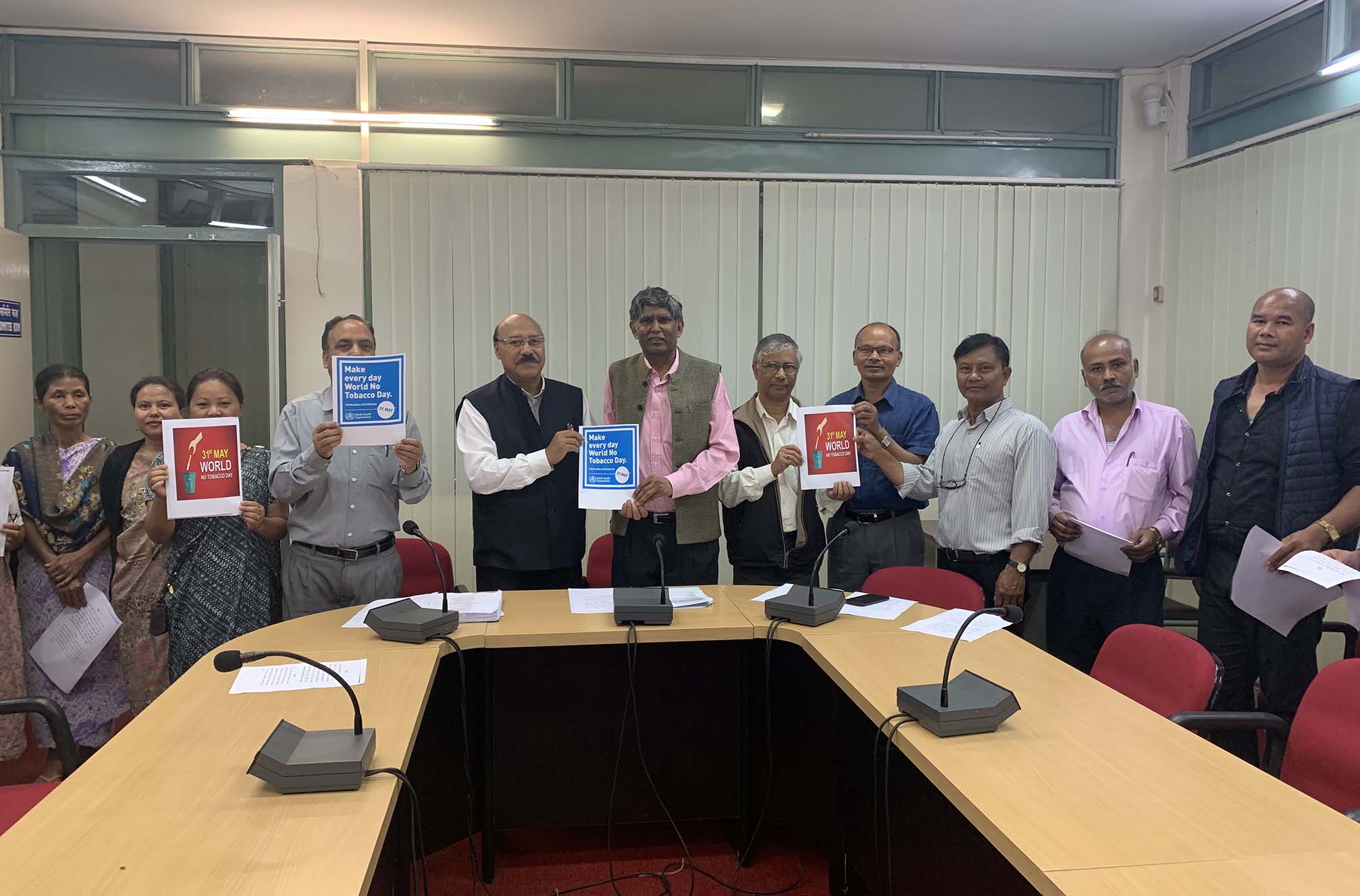 Prof. S.K. Srivastava, Vice-Chancellor, Prof. H. Lamin, Pro-Vice-Chancellor, Mr. D. Chowdhury, Controller of Examinations along with staff of NEHU read out the pledge both in English and Hindi in the committee room, Administrative Block.
The annual campaign is an opportunity to raise awareness on the harmful and deadly effects of tobacco use and second-hand smoke exposure, and to discourage the use of tobacco in any form.
The focus of World No Tobacco Day 2019 is on "tobacco and lung health." The campaign will increase awareness on the negative impact that tobacco has on people's lung health, from cancer to chronic respiratory disease, and the fundamental role lungs play for the health and well-being of all people.
The campaign also serves as a call to action, advocating for effective policies to reduce tobacco consumption and engaging stakeholders across multiple sectors in the fight for tobacco control.