Eight-days Yoga Camp observed at Community Hall of the university campus
Date: 02/06/2019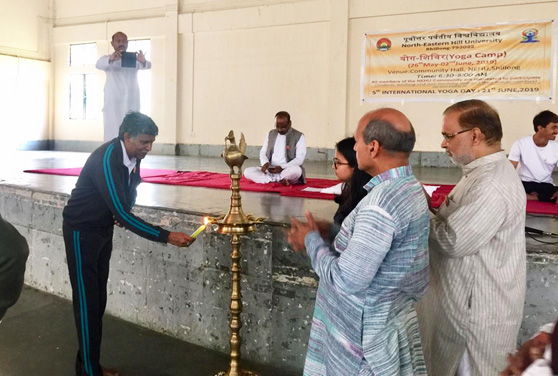 The North-Eastern Hill University, Shillong organized 8-days Yoga Camp from 26th May to 2nd June 2019 in the Community Hall of the NEHU campus from 6:30 to 8:00 AM. This camp was organized as a prelude to the forthcoming celebration of the International Yoga Day on 21st June 2019. The camp was conducted by Yoga experts hailing from Patanjali Yoga Kendra, Shillong.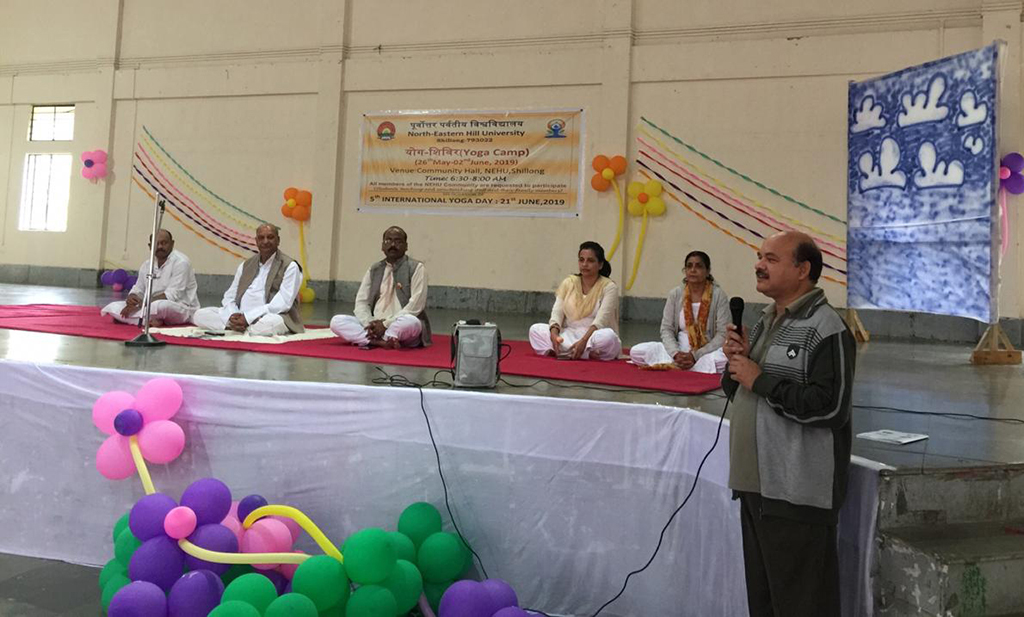 The programme started on 26th May, 2019 with the lightening of the lamp by The Hon'ble Vice-Chancellor, NEHU, Prof. S. K. Srivastava and The Registrar, NEHU, Dr. J. N. Nayak. The participation in the camp was well represented by different sections of NEHU - the Vice Chancellor, Prof. S.K.Srivastava, The Registrar, NEHU, Dr. J. N. Nayak, faculty members, the non teaching NEHU fraternity, the family members and the students.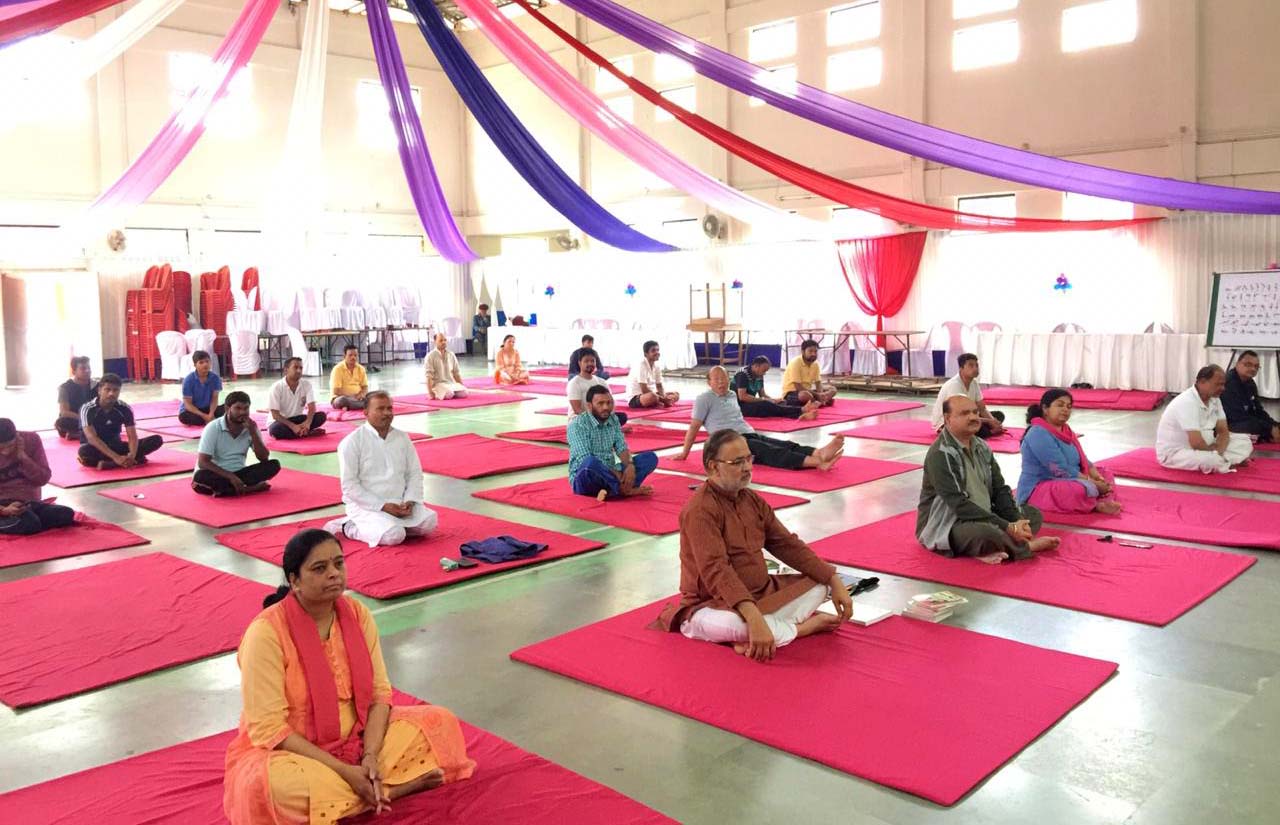 The Yoga camp made a significant contribution in sensitizing the participants about the benefits of practicing Yoga for a healthy body and mind. The camp was successful in delivering the message that Yoga is a way of life, a life that brims with good health, hope and optimism. The relevance of Pranayam and Asanas, the breathing and other kinds of exercises was explained during the camp in the simplest way. The program concluded on 2nd June, 2019.