NEHU Observes Fit India Movement on Sports Day
Date: 30/08/2019
As part of Prime Minister Narendra Modi's nation-wide Fit India Movement on National Sports Day, NEHU organised a Cross Country Run for Teaching, Non-teaching and students of the University on 29th August, 2019. Prof. S.K. Srivastava, Vice-Chancellor, NEHU, Prof. H.Lamin, Pro-Vice-Chancellor, Dr. J.N. Nayak, Registrar, Shri. S. Umdor, Teacher-in-Charge Sports along with officials and faculty also took part in the programme.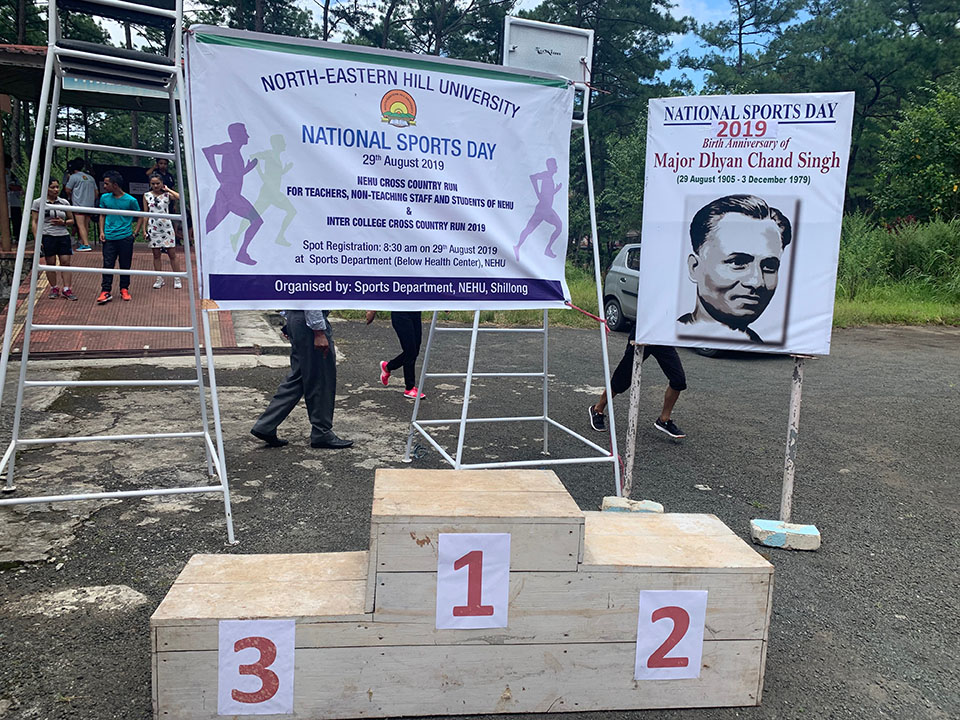 This was followed by a live telecast viewing on Doordarshan where the Prime Minister stressed on the need to be fit. The Prime Minister said that a healthy India is his goal and called for a strict control on people's lifestyles. Prizes and certificates to the winners of the run were also distributed after the live telecast.
Later in the day there was a Zumba programme led by a Zumba instructor.
The birth anniversary of Major Dhyan Chand is celebrated as "National Sports Day" on 29th of August every year.