NEHU takes Integrity Pledge during Vigilance Awareness Week
Date: 28/10/2019
The North-Eastern Hill University staff took the Integrity Pledge as part of the Vigilance Awareness Week which starts from 28th October to 2nd November, 2019.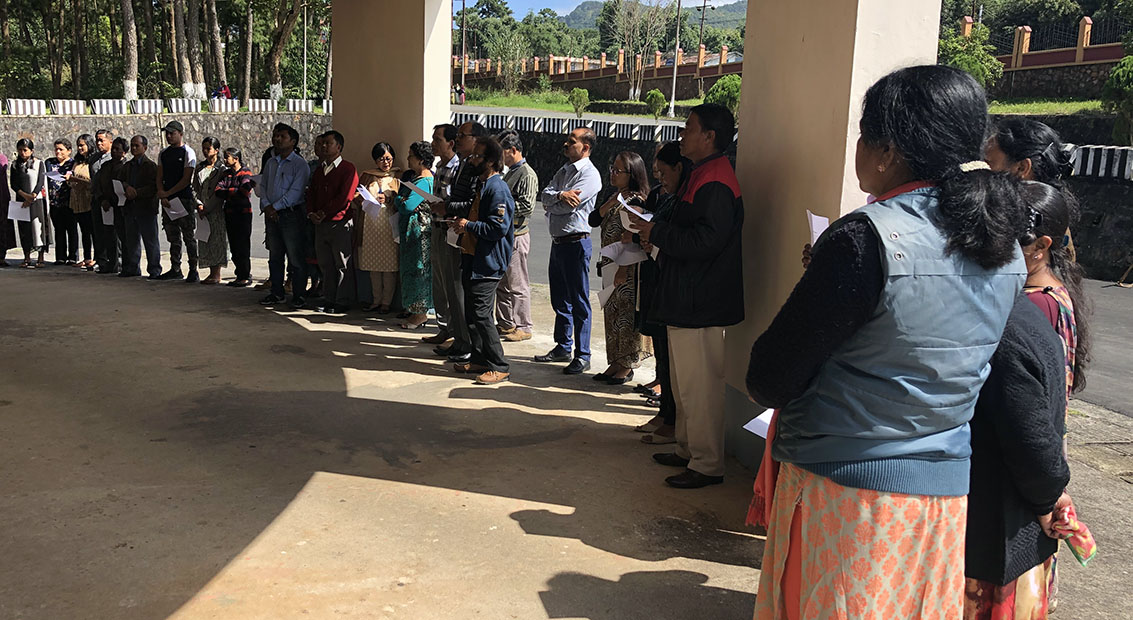 The Central Vigilance Commission (CVC) observes the Awareness Week during the week in which the birthday of Sardar Vallabhbhai Patel (31st October) falls. This year the CVC has chosen the theme "Integrity- A way of life", which the Commission believes would help draw the attention of all sections of society especially the youth to the significance of ethical conduct in the building of an honest, non discriminatory and corruption free society.
Some of the activities to be conducted during the week include taking of the Integrity Pledge by all employees, distribution of pamphlets/handouts on preventive vigilance activities, whistle blower mechanism and other anti-corruption measures, conducting workshops and sensitization programmes for employees and other stake holders on policies/procedures of the organization and preventive vigilance measures.