HRD Minister Attends E-launch of NEHU Programmes
Date: 14/02/2020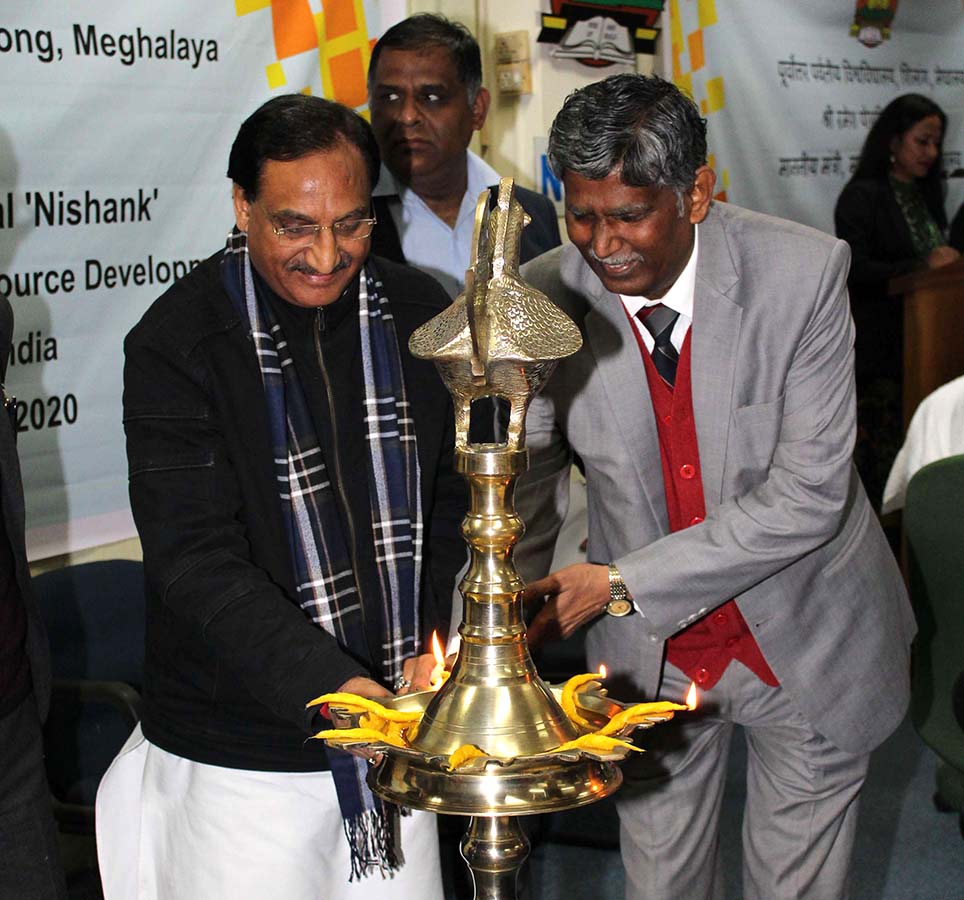 Hon'ble Minister, Human Resource Department, Shri. Ramesh Pokhriyal 'Nishank' visited the North-Eastern Hill University, Shillong Campus on February 14, 2010 to attend a function to e-launch several programmes including three from NEHU in the presence of Education Minister, Government of Meghalaya, Shri. Lahkmen Rymbui and NEHU officials led by Vice-Chancellor, Prof. S.K. Srivastava.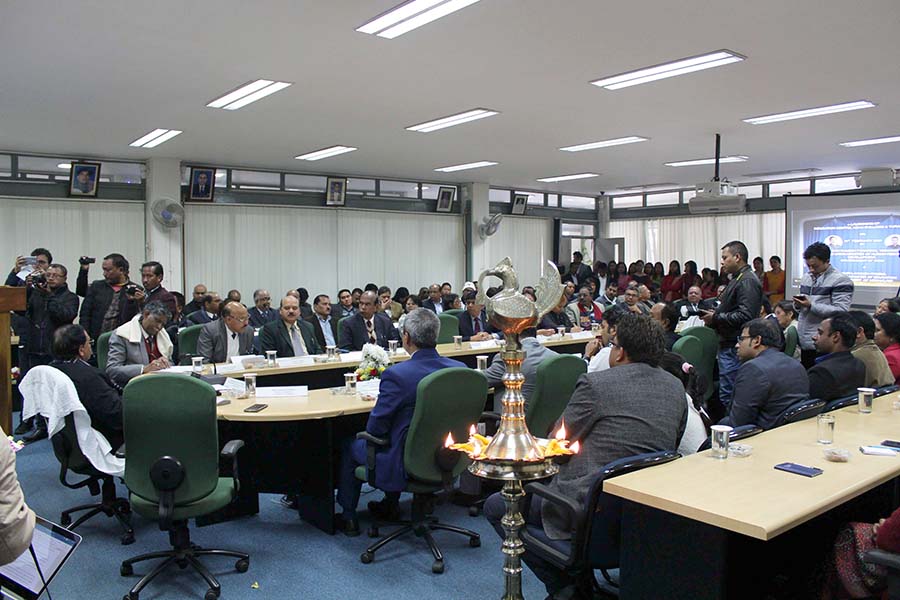 The Minister lauded the University for launching the three programmes namely, the Agriclinic & Agribusiness Centre and the Livelihood Business Incubation Centre at Tura Campus as well as the Incubation Centre in Shillong Campus.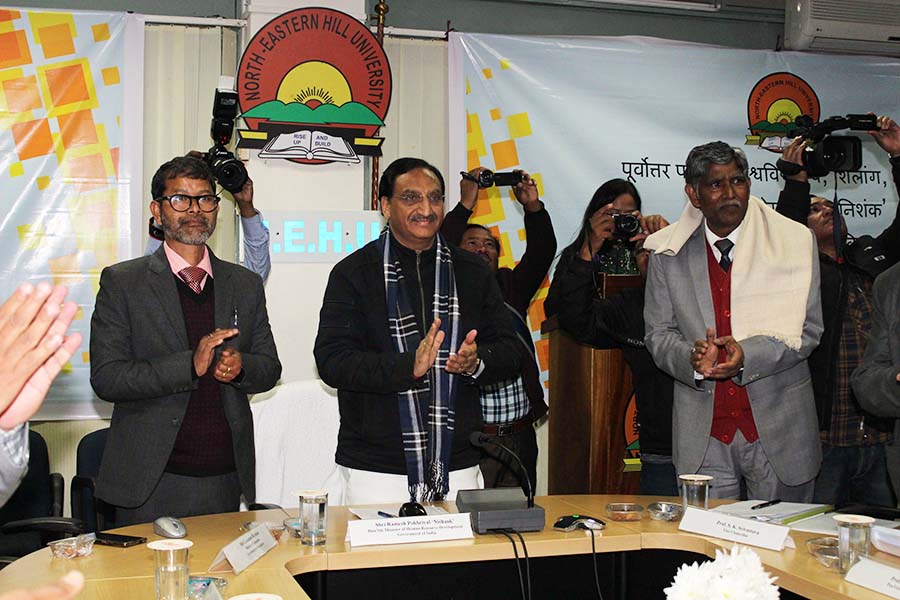 NEHU has established Agriclinic & Agribusiness Centre with support from the National Institute of Agricultural Extension Management, Hyderabad, under the Ministry of Agriculture, Government of India.
Agriclinic will provide expert advice and services to farmers on various technologies including soil health, cropping practices, plant protection, crop insurance, post harvest technology and clinical services for animals, feed and fodder management, prices of various crops in the market etc. which would enhance productivity of crops/animals and ensure increased income to farmers.
Agribusiness Centres will facilitate maintenance and custom hiring of farm equipment, sale of inputs and other services in agriculture and allied areas, including post harvest management and market linkages for income generation and entrepreneurship development, utilizing the expertise of trained agriculture professionals.
NEHU has established the Livelihood Business Incubation Centre for promotion of Innovation, Rural Industry and Entrepreneurship (ASPIRE), under the Ministry of MSME, Government of India. LBI is to take up those commercial activities, which are need based to create enterprises in the rural areas of the country. The aim of the centre to set up business incubators so that eligible youth can be adequately incubated in various skills and be provided the opportunity to set up their own business enterprises. The NEHU Incubation Centre aims to provide mentorship, knowledge networks, market access and financial support for entrepreneurial start ups in selected focus areas like Agriculture, Biodiversity, Healthcare and Livelihood.