Centre for Pre-Service Teacher Education
CENTRE FOR PRE-SERVICE TEACHER EDUCATION
SCHOOL OF EDUCATION
NORTH-EASTERN HILL UNIVERSITY:SHILLONG
PANDIT MADAN MOHAN MALAVIYA NATIONAL MISSION ON TEACHERS AND TEACHING (PMMMNMTT)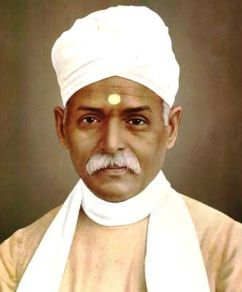 PROJECT FUNDED BY
MISSION AND GOALS
The mission of the Centre for Pre-Service Teacher Education in the School of Education is to focus on the pre-service teachers teaching skill by integrating technology into the curriculum on both theoretical and practical components. The goal is to improve teacher preparation for both elementary and secondary school teachers so that they can have a greater impact on student learning, particularly for those subgroups that have shown patterns of underachievement, including students with disabilities. Enrichment training will be provided to the pre-service teachers over a period of time to promote their development in all aspects of content and pedagogy.
OBJECTIVES
To incorporate pre-service teaching curriculum as a potential for sustainable all round development.
To promote in prospective teachers a proper understanding of basic principles of teaching learning.
To enable the pre-service teachers to plan and process subject matter in a manner which will promote interest, sense of purpose and understanding of teacher education.
To develop communication, psychomotor skills and abilities conducive to human relations for interacting with children in order to promote learning in them both inside and outside the classroom.
To reach the pre-service teachers at distant areas of the districts, blocks and cluster of villages with the help of ICT enabled services.
Conduct orientation and refreshers courses of appropriate time duration for pre- service teachers to upgrade their knowledge and skills in teaching.
To organise capacity building programmes for the pre-service teachers by training them and designing training packages and modules.
To develop a range of specialized skills in areas such as school mapping, curriculum development, project preparation and evaluation, learner assessment and the ability to communicate across such specializations.
PROJECT CO-ORDINATOR
Prof S.M. Sungoh
Department of Education
North-Eastern Hill University
Umshing, Shillong-793022
Meghalaya
Email: smsungoh@yahoo.com
smsungoh@gmail.com
smsungoh@nehu.ac.in
Mobile No: +91 9436307570
+91-8794741270
---
REPORTS
---
Notifications
Events